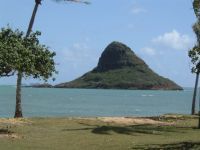 I am a Licensed Massage Therapist and have been practicing since 2008.
I graduated from the Colorado Institute of Massage Therapy in Colorado Springs, Colorado.
I have worked at 2 successful spas in Colorado Springs but I felt the need to branch out on my own.
Prior to becoming a massage therapist I worked at a company for 25 years so I know the stress of sitting in meetings, long hours, traveling and working in front of computers. During this time I discovered the healing benefits of massage and I knew I needed to pursue this career to help others experience the healing benefits of massage therapy.
As a Professional Massage Therapist, I can help with alleviating your stress and tension and overall well being.
For a complete bio including my educational background and approach to massage therapy, simply give me a call at 719-238-1564 or send me an email: kbandersonrmt@netzero.net.
I look forward to hearing from you.